unnecessary news from earth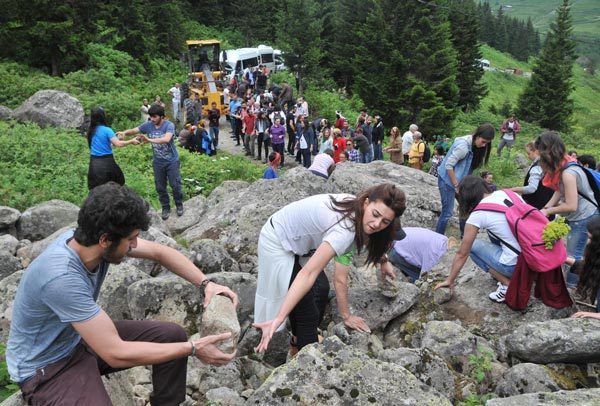 The people are trying to block to the gold mine company with pitching stones to highlands road
We have to save Turkey from the hands of thief…

written by Bekir Coskun, Turkish newspaper Sozcu, July 11, 2015


…
They've permitted gold digging licence with working cyanidation, cutting the magnificent forest of the Black Sea. For this, the great trouble has arised in Artvin, Turkey.

There is a resistance at Cerattepe, Artvin.
Women, youth, children are hugging the trees in the morning to save the forest with rush.

Actions began for support to Artvin anywhere in Turkey.
In Istanbul, Ankara, Izmir, the people on the streets are shouting out in every day that they helped to Artvin.

Cities, towns and villages can not fight on their own, because the power of the great thief is going through with crushing.
We have to make national collaborate.
We can not do it alone.
View original post 266 more words